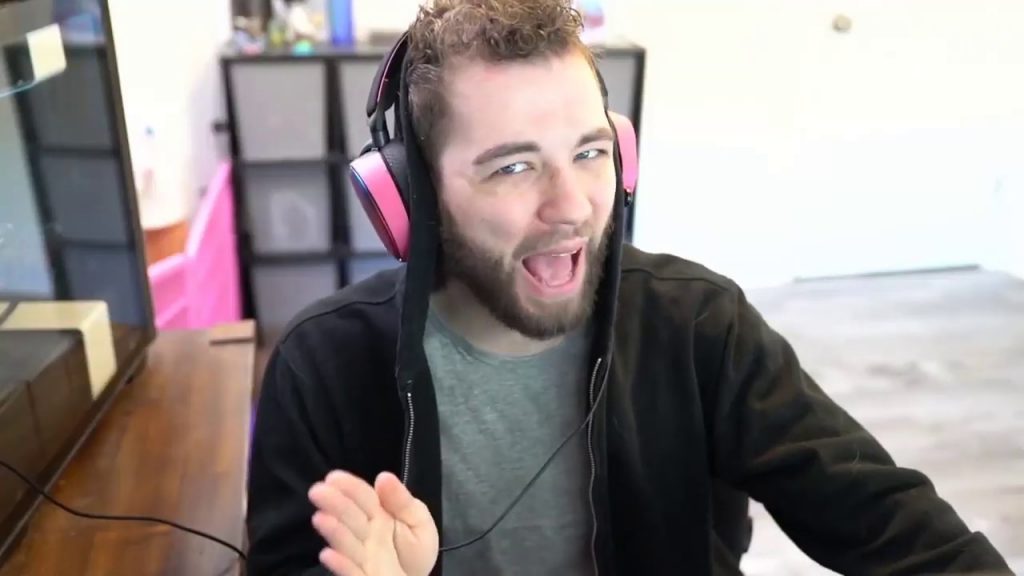 | | |
| --- | --- |
| NAME IN THE PLATFORM- | FAZE JEV |
| SUBSCRIBERS- | 4.84M |
| FOLLOWS- | TWITTER – 1.5M |
| TOTAL VIEWS- | 1,776,635,472 |
| TOTAL VIDEOS – | 200+ |
| YOUTUBE/TWICH/FB/OTHERS- | YOUTUBER |
| THIS GAMER FROM- | united states |
CHANNEL DESCRIPTION
Jason Eugene
born: October 18, 1993 [age 28], better known online as Jev, is an American YouTube gamer who widely is known for sniping in the popular game series, Call Of Duty, and is a member of the FaZe Clan. He's best known for his comedy videos, rants, rages and commentary. He currently lives with his wife Alexis, their two dogs Ahri and Nami, and their kitty Cameron in Cherry Hill, New Jersey. His first video was on January 7th 2012 which is a Modern Warfare 3 gameplay commentary. In the beginning of his videos, he usually starts by his greeting "Alright, what's going on guys, this is Jev". One of Jev's most well known quotes is, "Spawn die, spawn die, spawn die, spawn die".
KNOWN
Though usually known for his Call of Duty gameplays, his raging videos about The Impossible Game gained him popularity through the years thanks to his extreme shouts (hence in his raging videos he always states in the description ***HEADPHONE USERS BEWARE!***) and complaints about those games, especially when it comes to the use of C4 and LMGs in Call of Duty games. So far, his most watched video is called "JEV REACTS TO OLD RAGETAGES". Also, his Impossible Game gameplays gained him a large amount of popularity, making a total of 5 parts. The last part was deleted from his channel for unknown reasons.
RAGETAGE
Jev is also known for his "RAGETAGE" videos, which were uploaded by both his channel and "CoDKarnage". In his original Ragetage videos, he played Call of Duty Modern Warfare 3 with his friends, x AkG, x SrK, and x HnR, and they were a compilation of various rages by him and his friends. Such videos consist on desk smashing, extreme screaming, intense squealing, extreme complaining and there was a moment where a friend of Jevs' punched a hole in his own TV (see RAGETAGE #4). Nowadays, Jev releases Ragetages on a variety of different games not just limited to Call of Duty. Jev has done gameplays from various games, but when a new Call of Duty is released, his content predominantly revolves around the newly released game. Jev also occasionally uploads Vlogs, P.O Box openings and Q&As.
IF YOU WISH TO SPONSOR THEN YOU CAN CONTACT HIM
CONTACT THE GAMER